Good Beer Guide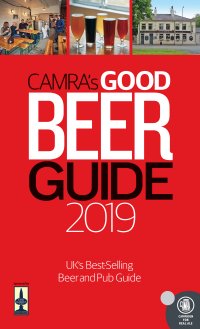 Each year the Campaign for Real Ale (CAMRA) publishes the Good Beer Guide. The Good Beer Guide is an indispensable guide to real ale in Britain, detailing both pubs and breweries.
Southern Hampshire CAMRA continually surveys the pubs in its branch area, in order to have pub & beer reports which feed into our selection process of the Good Beer Guide. For more information and details how to nominate a pub, Click Here.
In recent years, CAMRA has developed editions of the Good Beer Guide in a non-paper form. Mobile phone users should visit http://m.camra.org.uk/ from their mobile phone browser to find whether their handset is compatible. iPhone users should visit the App Store. Further information about the Mobile and Sat Nav editions can be found by following one of the links below:
Further information about the Good Beer Guide can be found on the Good Beer Guide page of CAMRA's website.