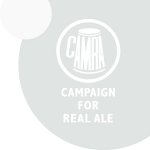 Branch Diary
For more information on any of these events please contact our socials team by emailing socials@shantscamra.org.uk.
If you'd like us to email you details of what we're up to then join our "beerfests" and "shantscamra" mailing lists and we'll keep you informed! For information about where we've been and what we've done in the past, look at our diary archive page.
For details on the Beer Bus, please see the beer bus page or www.beerbus.org.uk.
December 2018

Sat 15th
1:00pm
Presentation to the Wonston Arms for being one of the four CAMRA National Pub of the Year finalists
Wonston Arms, Wonston, Hampshire
The Wonston Arms is through to the final four four of the CAMRA National Pub of the Year Competition. Many congratulations to Matt and his team on their well deserved success so far.
The overall winner will be announced early in 2019.
Wessex Regional Director, Nigel Jones, will be presenting Matt with the National Finalist Certificate at around 2pm.
Those wishing to join the presentation will have to make their way to Winchester Bus Station to catch the 12:50 #86 bus to the Coach & Horses, Sutton Scotney (arr. 13:18), followed by a 15 minute walk (0.7 miles) to the Wonston Arms. The return bus is the 16:03 back to Winchester (arr. 16:30).
Contact Alex Presland for more information. Phone: 07973 719965.

January 2019

Thu 3rd
8:00pm
Winchester Beer and Cider Festival Planning Meeting
Hyde Tavern, 57 Hyde Street, Winchester, SO23 7DY
Planning meeting for Winchester Beer & Cider Festival 2019. Come along to see how you can help with the festival. All are welcome.
Contact David Richardson for more information. Phone: 07967 792487.
Tue 8th
8:00pm
Branch Meeting
Belgium & Blues, 180 Above Bar Street, Southampton, SO14 7DW
Branch meeting. Come along and meet your fellow sociable, volunteer CAMRA members, and find out what we are doing to protect pubs, organise beer festivals, and promote real ale & real cider.
Contact Kevin Wooton / Deric Payne for more information. Phone: 07708 698318 / 07821 815986.
Tue 15th
7:30pm
GBG Selection Meeting
Waterloo Arms, 101 Waterloo Road, Southampton, SO15 3BS
This meeting will discuss all Good Beer Guide 2020 nominated pubs. Come along and help choose which of your favourite pubs make it into the GBG 2020.
(CAMRA members only, please bring your membership cards).
Contact Kevin Wooton / Deric Payne for more information. Phone: 07708 698318 / 07821 815986.
If you use a calendar application on your PC, mobile phone or tablet then you may like to subscribe to our calendar feed. For more information see our explanation.