Hop Press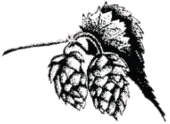 Issue 11 – Winchester Beer Festival: May 1984
A rough OCR of the original leaving out adverts & some sections such as the Crossword
This edition doubled as the programme for Winchester Beer Festival 1984 - much of that is preserved.
Contents

EDITORIAL Hop Press index
Welcome to the festival edition of Hop Press. To those of you who are first time readers, this is the South Hants beer drinker's magazine, giving news and views on the real ale scene in the area plus, we hope, a little entertainment.
Although CAMRA has been highly successful in this area we must not become complacent. There are still many threats to your pub and pint.
The availability of real ale is still threatened by take-overs in many areas. Scottish and Newcastle, we hear, have just taken over the Camerons, and Marstons have recently acquired Border. These breweries are outside our area, however there are several close by who are being viewed with greedy eyes. In particular Brakspears, to the North-East of us are being viewed with interest by Morlands. Whitbread has a large stake in both of these breweries.
The main reason for takeovers is the acquisition of tied houses and the elimination of fair competition; it frequently is followed by the closure of the brewery. CAMRA is opposed to any take-over which cuts down the drinker's choice of beers.
The campaign is also viewing with much concern the growing trend for so-called theme pubs, replacing the special atmosphere of the local pub with garish nightmare scenes more aptly to be found inside the video machines which litter these establishments. Insult is added to injury when the proprietors of some of these places actually charge the customer for entry.
Once a pub has been destroyed in this way, it is unlikely ever to return to normal. The worst offenders are, the Host Group (Watneys), Imperial Inns and Taverns (Courage) and of course Whitbread, who treated Winchester to Blightys (a Second World War bomb site theme).
Joining CAMRA (it costs less than one pint a month) will add your name to the growing list of people who wish to enjoy real ale in a real pub, so please fill in the form in this magazine and support your local now.
Pub News Hop Press index
The long closed Fox and Hounds at Beaworth near Alresford has reopened at last, but renamed the Millburys. The Real Ales available are Whitbread Strong Country, Flowers Original, Wethereds Bitter, Wadworth 6X and Marstons Pedigree. A nice mix, but we understand that the place is fairly up-market with beer prices to match.
Several items of news from the Winchester area. Firstly the Coach Station has been sold by Eldridge Pope to what has been described as a restaurant group; future uncertain there. The Castle Steak House has a new manager; we welcome Alan and Pat Tilley – especially as the lounge bar now serves Marston's Pedigree, to be shortly followed by BB on handpump. The Riverside, a long-time fizz house, has had handpumps installed by the new manager, which now dispense Huntsman IPA and Royal Oak.
The shock-horror news from Winchester is that the India Arms has been hived off to Watney's dreaded 'Host Group'. Their proposed activities we featured in the last Hop Press magazine. What's it to be then? A 'mid Atlantic experience'? 'Slots of fun' for all the kids? An 'Ethnic theme pub'? A glum and reticent manager either wouldn't or couldn't say. Time to find out, start petitions; check its listed building status, before it's too late! Lastly, from Winchester we welcome Keith and Dawn Mctaggart to the Fulflood Arms.
In the East of our territory, the Mafeking hero, Bishops Waltham, has exchanged its Pompey Royal for Flowers Original, and also in the town the Barleycorn has a new landlord from the midlands – perhaps we'll soon see Real Ale there. In nearby Swanmore the Rising Sun is soon to change hands – rumour has it it's earmarked for a steakhouse.
The news from the Eastleigh area is that the recently 'improved' Whitbread house, the Home Tavern, is not doing so well as a food pub – maybe the dartboard will return soon. Close by, in Chandler's Ford we learn that the new landlord of the Halfway Inn (featured in last Hop Press) is leaving. Is the smell of everlasting Pizzas too much?
Southampton's Percy Arms in Bittern has apparently closed, but no news of its fate or future. It has been very remiss of us not to record in this column the change of licensee of the Mason's Arms, St. Marys Street. We welcome (belatedly) Bill and Joan Osman who took over in December. The high standard of this Gales pub has been maintained, with the welcome addition of good value lunchtime food.
Romsey has drawn a blank this month but nearby in Ower, the Vine is selling 'Vine Beer?' – probably from New Forest brewery at Cadnam.
In the Forest the Crown at Lyndhurst has a new licensee, and in Lymington there are landlord changes in the Fishermans, the Coach House and Longs Wine Bar. Also in Lymington the Ashley Hotel, run by ex-football player Charlie George has apparently been 'improved' in a fashion with which we are only too familiar. And its Flowers Original in, Pompey Royal out at the Chequers.
Finally, a little out of our area, Ringwood Brewery have just opened another pub 'Old Thumper' in Poole Road, Westbourne. Its Real Ales are Ushers Best and a range of Ringwood beers, shortly to be joined by Gales Bitter.
The Beer Match (based on an almost true story) Hop Press index
As the rain trickled down the somewhat grimy panes of the pavilion, the team sat and slouched around in attitudes of varied indolence. Naturally, the talk turned to times past and games played, but young Ginger, the fastish seamer and CAMRA fan of the team, was more worried about the immediate future. "What d'you reckon we'll do?" he asked no one in particular, "D'you think we'll be able to squeeze a beer match in if it eases off?"
From behind a fragrant cloud of pipe-smoke, resembling Battersea Power Station on a calm day, the Most Venerable Player (who was still trundling down his tweakers after some fifty-plus glorious summers) grunted "By 'Beer Match', young Ginger, I suppose you mean we play to some Mickey Mouse type rules for an hour then the losers buy the winners a pint of that disgusting muck they sell behind this bar, eh?"
After a muttered assent from Ginger, the MVP went on, "Now if it was a proper beer match you was a'talking of, then.....and subsided into furious suckings and blowings behind his enormous briar. Of course, Ginger, being somewhat young, couldn't resist rising to the bait and said, rather belligerently, "Whaddya mean, real beer match?"
Well, continued the MVP, like the one I played in back in oh, when was it now? I know I was about as young as you then Ginger.
The rest of the team settled back in anticipation. This was obviously another on his tall tales about cricket.
In those days, he went on, I was a sort of articled clerk in an office in the big city, and played all my cricket for the local Lodge of the Oddfellows – stop sniggering you lot and look it up if you don't believe me – on a municipal park in the suburbs. Our big fixture, the one we looked forward to all season, was the "country game" in a tiny village in Kent. It was a day-long fixture that included two innings each, a very substantial lunch, tea and a good booze-up in the delightful local.
This particular year, we'd made all the arrangements, picked the team, primed all the ladies, booked the coach, and ordered a few crates of beer for the journey. We met outside the local Town Hall at 8 o'clock in the morning (the game began at eleven) and off we set. Unlike today (he said, gesturing at the dripping windows) it was a really superb summers day.
After an uneventful trip, we arrived at the ground by 10.30 and got ready to start. If memory serves me right, we won the toss and old Jack, the Skipper, elected to bat first. Wally and George were to open – I was always well down the order, even in those days – and I remember Jack saying to them, "Take your time, lads. We've got all day." Normally, that was an open invitation to those two to dig themselves in for about ten overs before they even thought of scoring a run. BUT... and it's a big but, they were both back at the pavilion within ten minutes.
Wally had suffered an unusual rush of blood to the head and tried to wallop the first ball out of the ground, and George had been late in starting a second run so he was run out. Without boring the pants off you (loud cries of "Never", "What, you?" from the rest) that was just the beginning. A swift procession kept Jack's blood on the boil and we were all out by about half-past eleven. The score was a paltry 18 or 20 but the most upsetting thing, to Jack, was that we hadn't put up much of a show and now we had to get them out.
It proved easier than we thought – they did as many daft things as us and were out in less than an hour for thirty or so, that made it about half-past twelve and we'd both had an innings. Naturally, as it was so close to "normal" lunch anyway, we all agreed to take lunch then and sort out the match afterwards. We trooped into the pavilion and a great spread of pork pies, sausage rolls, salad, and lashings of the local brew – oh, don't ask me what it was called, young Ginger, 'cos I've long forgotten. Let's just say it was something like Bodgers Best Badgers or some such.
Both skippers got together about one thirty to sort out the eventualities, in the meantime cautioning all of us against too much BBB. So it was with pleasantly full bellies and the odd discreet belch that we re-commenced at two. This time things went a bit more like usual and we batted to a modest but encouraging hundred and thirty by half-past three. They replied in a like manner, with tea being taken at 4.30 until they passed our score with the last pair in at 5.30.
That, he said portentiously, blowing furious clouds of smoke, was when some young ass like young Ginger mentioned a "beer match". Within minutes, everything was arranged. The normal Laws of Cricket to prevail, but every wicket, catch, six, four or other significant event was to be saluted by the perpetrator downing a pint of BBB on the field.
To speed things up, a little pipkin (or was it a firkin?) was placed at each end and served the dual purpose of a seat for the square leg umpire. Once again, we went in first, and, in light-hearted spirit began hitting out. First Wally, then George scored boundaries, and with much jollying up drank their pints. The next big hits saw them slow down a little and after only a couple of overs both had been bowled. Of course, now it was the local lads turn to start suffering, for their medium pacer had claimed both wickets, duly drunk his two pints, and had to go off for a pee!
Strange to relate, the more we got into the spirit of the thing (both literally and metaphorically) the more wickets fell to skied catches, silly runouts (with both inebriated batsmen at the same end) and other 'joint efforts'. This, of course meant that all the home team were slowly – or, rather, rapidly! – getting Brahms and Liszt. I went in at number ten, hit one mighty heave of the very loose ball that the drunken spinner lobbed up, and found myself with a pint in my hand for a driven four. That was the only pint I got, 'cos no one else stayed with me, out LBW and "Fell On Wicket".
The 'half-time' umpires consultation proved that the beer was definately holding out better than the players, so they decided, a) to relax the rules a little and award a pint when they thought fit, and b) to join in and have a few themselves ("Well", one said, "It gets bloody boring watching you lot getting pissed from square leg"). The skipper chucked the ball to me and said, "Right, young Ken, just you get in there and sort them out a bit." Which, I must admit, I thought would be all too easy when you consider that all the opposition had had at least three pints apiece, and some a few more!
Of course, I'd forgotten Newton's law of equal and opposite somethings, hadn't I, 'cos sure enough, I got a wicket on the third ball- but then /had to have a pint to celebrate, didn't I? 1.5 overs and two wickets later, Jack had to take me off as being too expensive and too legless. One by one our chaps tried their arm and were either fantastically successful and therefore quickly smashed, or so bad (from the effects of their successful batting) they got the opposing batter tiddled in one over!
No one knows who won the damn game, for by 7.30 the umpires were appealing on our behalf for any ball that actually reached the other end and then solemnly giving everyone out. Some folks batted three times, some none at all, being fast asleep behind the sight-screen, and at least one or our blokes retired "hurt" (i.e. unconsious). All I can remember was a gorgeous soft summer dusk falling, with the sun (which had shone all day) a great golden half-ball behind the church and some wag shouting from the pavilion, "They're open, lads".
We must have got home that night, but how I'll never know. We only lost one pad, a bat, two balls and a player, so someone must have had his wits about him and rounded us all up. Hullo, it's stopped. Maybe we'll get a game after all.....
WINCHESTER BEER FESTIVAL Hop Press index
Welcome!
A warm welcome to the 1984 Winchester Beer Festival. This is CAMRA South Hants 10th anniversary festival – 5 in Southampton and 5 in Winchester. Like the previous festivals it is run on an entirely voluntary basis by members of the South Hants branch of CAMRA.
Once again we have brought together what we think is an interesting range of beers, many of which are not usually found in our area. In response to suggestions from previous year's visitors, we have increased the quantity of these 'foreign' beers.
You will notice the CAMRA membership booth. Although we are in a fairly happy position locally, there is still much campaigning work to be done nationally. The major brewers still monopolise the beer' scene and can drastically change it overnight. To fight this CAMRA needs more members, so once again we are offering a £2 reduction in Membership fee if you join at this festival.
Have a chat with local and national members at the booth. Help preserve traditional beer...
PLEASE JOIN CAMRA TODAY!
Happy drinking and a safe journey home.
CAMRA
CAMRA Started as a small protest group, CAMRA – The Campaign for Real Ale – boasts one of the most successful track records since its inception back in 1971.
It challenged the giant British brewery business in a last ditch effort to save traditional draught beer – a national institution – from being squeezed out of every pub to make way for a fizzy substitute.
Keg!
Known as keg beer this threatened to oust real ale until CAMRA stepped in. Appalled at the prospect of no choice but filtered, pasteurised, chilled and carbonated beer CAMRA took up the fight against all the odds.
This new type of beer had every advantage for the brewers – easier to transport, a longer shelf life and no pub skills required, bar the ability to use a spanner – and was backed by a massive promotion campaign.
But CAMRA, which was first ignored and then ridiculed by the brewers relied on public opinion and by the mid-70s had recruited 30,000 members intent on saving real ale from extinction.
A decade since the campaign began, CAMRA's role is still vital – both as a consumer watchdog and to convince the sceptics who argue that real ale will not last.
Pub Preservation
CAMRA has also become increasingly involved in the preservation of another threatened species – the British pub. It aims to curb the replacement of the genuine, friendly local by flashy, plastic gin palaces and to fight the closure of 'unprofitable' pubs.
Beer prices, local monopolies, licensing laws and the increasing number of beer festivals are all subjects on the CAMRA itenerary. It also spreads the word with the publication of local beer guides and the annual Good Beer Guide – the beer drinkers' bible on the location of the best pints of real ale available nationwide.
Real Ale
Traditional ingredients and a natural method of fermentation are the hallmarks of real ale. Brewery conditioning such as filtration or pasteurisation takes away the body of the beer.
Beer Festival Committee Hop Press index
| | |
| --- | --- |
| Chairman | Pat O'Neill |
| Treasurer | Vinay Narang |
| Publicity | Charlie Excell |
| Staffing | Mike Etheridge |
| Site Manager | Mike Jones |
| Security | Ian Nolan |
| Tickets | Derek Markell |
| Entertainment | Ged Wallis |
| Catering | Nick Wiley |
| Programme | Charlie Excell & Ged Wallis |
| Minutes | Mandy Tugwell |
Beers at the Festival Hop Press index
Apart from the increasing number of locally brewed ales, this year's festival will have a wide-ranging selection of beers from all over the North-West of England – a total of 60 to sample over the two days. Please note that the beers listed in this programme are those ordered. Some may be unavailable or brewers unwilling to supply.
Strength and Gravity
The individual beers listed under each brewery do not necessarily represent their full range. The OG (Original Gravity) number indicates the strength of the beer – usually the higher the more powerful. OG shows the amount of fermentable material in the liquid (wort) before the yeast is added to convert it into beer. On this scale pure water is 1000, comparatively weak beer like mild and lager would be 1030-35; ordinary bitter 1035-40; a best bitter 1040-55, and strong and old ales above 1055. The highest gravity cask beer brewed in this country is 1080 but some bottled beers top the 1100 mark.
There is a tendency among some brewers to eliminate the weaker real ales in the belief that the revival is based on strong beers – a standpoint disputed by CAMRA, which is a staunch campaigner for the widest choice of beers, not merely the strongest.
ARCHERS – Swindon, Wiltshire
Opened in 1979 by a former R.A.F. pilot and accountant Mark Archer Wallington, who was trained at the Ringwood brewery. With a range of 4 ales which can be found in over 60 free trade outlets from Bristol to London and in their 2 tied houses.
Village Bitter (1035) – A sweetish bitter
Best Bitter (1040) – A smooth well hopped bitter
Golden (1048) – Full flavoured and hoppy
Headbanger (1065) – Dark, strong and malty

ARKELL – Swindon, Wiltshire
Founded in 1843 with the arrival of the railway the company expanded to around 60 tied pubs. During the 1960's nearly all pubs converted to pressurised dispense, but in the last few years have gone back to traditional dispense in many of their pubs.
John Arkell Bitter (1034) – A well-hopped light bitter
BBB (10385) – Full bodied, distinctive beer
Kingsdown Ale (1050) – A full-bodied strong bitter

BALLARD – Rogate, Sussex
One of the new generation of small breweries situated on a rural smallholding near Petersfield. Brews consistently good quality beers to nearly thirty free trade outlets.
Best Bitter (1042) – Nutty and delicious
Wassail (1060) – A heavy strong ale

BODDINGTONS – Manchester
Famous Manchester brewery known as "Boddies" which has recently taken over neighbouring Oldham brewery. The bitter was once renowned as a classic bitter, but in recent years it has lost its distinctive taste to the disappointment of many.
Mild (1033) – Dark and full flavoured
Bitter (1035) – Popular straw-coloured bitter

BOURNE VALLEY – Andover, Hampshire
Started six years ago by two CAMRA members, John Featherby and James Lynch, the brewery is now well established. Own one pub, the Lardicake in Andover and sell through the free trade. The brewery use only the finest ingredients and even brewers sugar is banned.
Weaver's Bitter (1037) – Hoppy and refreshing
Andover Ale (1040) – Distinctive hoppy brew
Henchards Bitter (1045) – A stronger bitter

BRAKSPEAR – Henly-on-Thames, Oxfordshire
The Henly brewery, an old friend to CAMRA, is one of Britains best Red Ale breweries due to the use of fine ingredients and traditional brewing method. Of its 125 unspoilt pubs, only one does not sell real ale.
Special Bitter (1043) – Rich and slightly sweet

BURT – Ventnor, Isle of Wight
Isle of' Wight's only brewery which was lucky to keep its independence during the 1960's and early 70's. Founded in 1840 and bought by the present owners in 1906 but the original name has been retained. The brewery's high quality ales are the cheapest in Southern England and are found in real form only in 6 out of the 14 pubs they own and some Watney houses.
VPA (1040) – A hoppy, distinctive bitter

MATTHEW BROWN – Blackburn, Lancashire
Large North-West brewery with 550 pubs but real ale only found in 160 of them. This should increase as the brewery has an increasing commitment to real ale. Had a recent battle with Cameron over the Lion brand name.
Lion Bitter (1036) – Well balanced and malty
John Peel (1040) – Well-hopped, light coloured bitter

CIRENCESTER – Cirencester, Gloucestershire
A new brewery started in 1983 in a Whitbread dominated county and supplying their beers to the free trade.
Cirencester Bitter (1040) – Yet unsampled

DEVENISH – Weymouth, Dorset
The Weymouth brewery was established in 1742 and bought by William Devenish in 1824. In 1960 Devenish moved to the adjacent Groves and Son site but the old brewery still remains, albeit unused. With 183 tied houses, around 140 serve the beer without pressure and is now found in some Whitbread pubs in our area.
Wessex Best Bitter (1042) – Smooth and Hoppy

DONNINGTON – Stow-on-the-Wold, Gloucestershire The brewery set in an old mill alongside a lake would make a perfect postcard. The beers they produce suit the breweries location and are excellent and well sort after. With a tied estate of 17 pubs they are all found around the Cotswolds.
BB (1033) – A beautiful light bitter
SBA (1040) – A full-bodied bitter

EVERARDS – Burton-upon-Trent The brewery was established in 1849 but during the early 1970's produced only keg beers and have now swung back to produce real beers of high quality. The beer§ quality must be in doubt as the company plan to close their brewery in Burton and produce their premium beers on a small plant in Leicester and sub-contract the light beers. Everards pioneered the Penguin Ale in the Falklands.
Beacon (1036) – Well-balanced light bitter
Tiger (1041) – A tasty best bitter
Old Original (1050) – A full bodied strong ale

FAILSWORTH – Manchester
A new brewery established in 1982 in Manchester, challenging their neighbours Wilsons which are part of the Watney empire.
Failsworth Original (1036) –
Strong (1044) – Both Unsampled

FROG AND FRIGATE (Dock Brewery) – Southampton
Opened in 1981 and was Southampton's first home brew pub, the other being the Gate which belongs to Whitbread! Like the Mash Tun in Winchester the Frog and Frigate is owned by the Ringwood Brewery.
Croaker (1050) – A strong beer

GALES – Horndean, Hampshire
Hampshire's longest established independent brewery, Gales has for years been popular for its good honest traditional beers. Only two of its 102 pubs serve the beer with pressure.
In recent years Gales' famous beer HSB has been found in local Watney's houses, in some the quality had a lot to be desired but it is getting better all the time if you can afford it! The brewery has been modernised and the brewing capacity increased with new equipment which will be used with the old equipment which has been faithful for years. This should increase capacity by 50%.
Dark Mild (1031) – A pleasant mild – hard to find
Bitter (1037) – Hoppy bitter with a malty after taste
HSB (1051) – Full-bodied distinctive bitter

GIBBS MEW – Salisbury, Wiltshire
Gibbs Mew once an all keg producer are now fully committed to real ale. In the last few years have launched one new beer called Wiltshire Bitter and is now to be followed by another which is yet to be named. This new beer with an original gravity of 1042 should be available at this years festival. Also at this years festival we will have the 3X mild which is the real version of their keg mild which is produced for one pub in London. It is hoped that this beer will become more widely available.
XXX Mild (?) – A real version of their keg mild
Wiltshire Bitter (1036) – A light hoppy bitter
New Beer (1042) – Its a must!
Bishops Tipple (1066) – A barley wine

HALL AND WOODHOUSE – Blandford Forum, Dorset
Originally located in the tiny village of Ansty for 100 years, brewing was tranferred to it present site at Blandford Forum in 1882. Their beers found across Southern England are known as "Badger Beers" and have recently changed their range, the boy's bitter being replaced by Hector's which is stronger.
Hector's Bitter (1034) – New light bitter Badger
Best Bitter (1041) – Well-hopped and full-bodied
Tanglefoot (1048) – Lightish well balanced strong ale

HARTLEY – Ulverston, Cumbria
Recently taken over by Robinson of Manchester, the brewery is famous for its "Beers from the Wood" in its 55 pubs. Hartley's beers are also found in some Whitbread pubs.
Bitter (1031) – Smooth and light
XB (1040) – Malty but full-flavoured

HOOK NORTON – Hook Norton, Nr Banbury, Oxfordshire
Established late last century and is still run by the same family as its founder. The brewery is a delightful tower brewery supplying beer to their 34 pubs and free trade.
Best Bitter (1036) – Distinctive and hoppy
Old Hookey (1049) – Genuine dark old ale

HYDES – Manchester
The smallest of Manchester's long-established brewers, with all 50 tied houses selling real ale. The beers are usually found in South Manchester area.
Best Mild (1034) – Light and hoppy
Bitter (1036.6) – A full flavoured bitter

LEES – Manchester
One of Manchester's independent breweries and their tied houses found mainly in north Manchester area.
Bitter (1038) – Full flavoured and malty
Moonraker (1072) – Meant to send you into orbit

MARSTON'S – Burton-upon-Trent
Without doubt the "household" name for real ale in Winchester. Marston, Thompson and Evershed acquired the old Winchester brewery in 1923 introducing Southerners to the Burton taste. Apart from the 80 pubs in Hampshire, Marston's houses can be found throughout the country.
Marston's beers are renowned for their quality, they are the only brewery using the Burton Union System which gives Pedigree its excellent taste, and the formidable Owd Rodger must be treated with great respect!
Pedigree (1043) – Full-bodied and smooth
Merrie Monk (1043) – The strongest mild
Owd Rodger (1080) – Heavy, rich ale

MASH TUN – Winchester
Winchester's first and only home brew pub, purchased in 1982 by Ringwood brewery. Prior to this, the pub was the Halcyon. The brewing takes place in a small back room where two beers are produced for sale, also at the Mash Tun a selection of other beers can be found.
Mash Tun Bitter (1038) – Sweetish and Hoppy

OLDHAM – Oldham, Manchester
Taken over by neighbours Boddingtons in 1982. There were fears Oldham's own real ales would disappear, but not so as real ale has been increasing in Oldhams pubs. Some even sell Boddies bitter.
Bitter (1037.2) – Pale and full-flavoured

PIG AND WHISTLE – Privett, Hampshire
The brewery is found in the Pig & Whistle free house on the A32 South of Alton. The brewery adjoins the lounge bar and can be viewed through a window. The beers are of good quality and are also found in the company's houses in Southampton which are rapidly growing in number.
Joshua Privett Bitter (1043) – Full-flavoured and slightly sweet
BDS (Big Daddies Special) (1055) – Strong, full flavoured beer

RINGWOOD – Ringwood, Hampshire
One of the first in the new small breweries explosion, Ringwood has established a thriving trade producing a variety of beers. Founded by Peter Austin, the ex-head brewer from Hull brewery, its beers are found in many free trade outlets through the South of England. They are also associated with the Frog and Frigate in Southampton and Mash Tun in Winchester which both brew their own beers.
Best Bitter (1040) – Hoppy and full bodied
Fortyniner (1049) – A heavy malty brew
Old Thumper (1060) – Well hopped, strong bitter

ROBINSON – Stockport, Manchester
A long established family brewery with over 300 tied houses serving real ale. Their beers found in South Manchester and Cheshire with a few in N. Wales. In 1982 took over Hartleys of Ulverston in Cumbria.
Best Mild (1032) – Pleasant and hoppy
Bitter (1035) – Well balanced brew
Best Bitter (1042) – Full-bodied and well hopped
Old Tom (1079) – Powerful winter brew

JOHN SMITH – Tadcaster, North Yorkshire
This was the news that many a CAMRA member has been waiting for, for John Smith to produce a real beer, the first since 1976. The beer is the real version of the bright John Smiths Yorkshire Bitter, but will be known as John Smith's Bitter and where introduced into their pubs the bright version will disappear. This is a success story for CAMRA and the beer should be in 500 of their pubs by late 1985 and could be followed with a stronger brew at a later date. This must be the first time the beer will be found in Southern England and I hope you enjoy it!
John Smith's Bitter (1037) – You will have to try it

SOUTHSEA – Portsmouth, Hampshire
Started in 1982 by two CAMRA members in the premises of the former Lion Brewery, which was absorbed by Brickwoods in 1910 and ceased brewing many years ago. Now Whitbread have closed their Portsmouth brewery, Southsea are the remaining brewery in the city and produce good quality beers found in the trade.
Captains Bitter (1042) – Delicious malty bitter
Admiral's Ale (1050) – Unusual bitter/sweet full bodied bitter

THEAKSTON – Carlisle, Cumbria and Masham, North Yorkshire
With two breweries, Theakston sell mainly to the free trade with the Carlisle brewery producing only Best Bitter for this purpose. Theakstons Old Peculier is a festival favourite and is typical of what beers were like in the 17th- century.
Best Bitter (1038) – Light distinctive beer
XB (1045) – New strong bitter
Old Peculier (1058.5) – Strong dark sweet beer

THWAITES – Blackburn, Lancashire [These beer were not supplied and the text below was slightly mangled due to the 'Not Supplied' sticker over the top]
An excellent Lancashire brewery with commitment to real ale in their tied houses. Their beers arr [...] quality which were endorsed by running Best Draught Beer [...] at the brewers own establishment Brewex last year.
Best Mild (1033) Excellent malty brew
Bitter (1035.5) – Creamy and hoppy

TIMOTHY TAYLOR – Keighley, West Yorkshire
One of the countries best breweries, their beers are renowned for their high quality. Over the last two years their Landlord bitter was voted best beer at the Great British Beer Festival in Leeds and Birmingham.
Golden Best (1033) – Light and malty
Best Bitter (1037) – Well-hopped bitter
Landlord (1042) – A classic premium bitter
Porter (1043) – A rich dark brew
Ram Tam (1043) – Fruity winter ale

TISBURY – Tisbury, Wiltshire
An ambitious new brewery which began in 1980 by floating shares on the stock market are now owned by an investment company which also controls Martlet of Eastbourne. The brewery produce good quality real ale for the free trade and one tied house.
Local Bitter (1037) – A hoppy brew
Heavy Bitter (1045) – Well-balanced brew
Old Grumble (1060) – Strong winter ale

WADWORTH – Devizes, Wiltshire
Wadworths is said to be an "English country brewery at its magnificent best". A family firm established in 1885 by Henry Wadworth and his son-in-law. The Northgate brewery dominates the heart of Devizes and many of their 150 houses are delightful village inns serving beer from wooden casks stillaged behind the bar. Known by drinkers as "Waddies" they have recently acquired pubs in Southampton and Winchester.
Wadworths have just launched a new beer called Farmers Glory (1046) which is said to have a different palate from the usual Wadworth beers.
IPA (1035) – A light tasty bitter
6X (1041) – A famous malty beer
Farmers Glory (1046) – A new beer, yet untried

WILLIAM YOUNGER – Edinburgh
Previously known as Scottish and Newcastle, they now trade under this name. Formed in 1960 S & N, known for "Tartan" keg and "Newcastle Brown" now own about 1500 pubs, but only recently have started to promote real ale. They are now promoting their beers through the South from their revamped Southarnpton distribution centre.
IPA – Heavy and full bodied
No.3 – Dark heavy ale

CIDER & PERRY
There is a range of traditional cider and perry at this years festival, they are much more superior than the key brands such as "Strongbow" and "Dry Blackthorn". A precautionary note is that these traditional ciders and perrys are all strong in alcohol and must be treated with respect.
Winchester Walkabout Hop Press index
Within the City of Winchester it is possible to sample some of the finest ales to be found in the South of England and at the same time stroll through a city full of history.
The walkabout described here could not easily be completed in one session. I suggest you take whatever area is of greatest interest and come back another day to carry on where you left off.
Starting from the railway station main forecourt, turn right and follow the boundary fence until you come to a road which crosses the railway: cross the bridge and turn left, this soon brings you to the junction with the Romsey Road. A few yards up on the left is the St. James Tavern. This is Winchester's first Wadworth's pub, recently taken over from Whitbreads; small and relaxed, it serves excellent beer. Leave it if you can and walk up the steep hill until, after passing the hospital on the left and the prison on the right, you come to the first pint of Marstons of the day. The County Arms is a tidy little two bar pub serving Burton Bitter, Pedigree and mild, all in fine form. Good food is served at lunchtimes.
After leaving the County Arms walk back towards the town, but turn down St. James Lane and carry on to St. Cross Road. At this point the really energetic imbiber may like to walk the mile or so to the Bell at St. Cross. (Buses regularly pass along St. Cross Road.) The Bell, close to the water meadows and the historic St. Cross Hospital,is a fine pub with a cheerful landlord who serves one of the finest pints of Marstons in town. The pub has two bars with Burton Bitter, Pedigree and mild, all on handpumps, food is served lunchtimes and there is a garden and car park. The Bell is also renowned for its collection of miniatures containing every drink imaginable.
The thirsty walker can go down the path at the side of the Bell and the Hospital wall to find the water meadows where a myriad of brooks flow into the river Itchen.
Twenty minutes walk along a footpath toward the town brings you to Gamier Road, turn left and then right into Kingsgate Street. Pause for a pint at the Queens (Marstons) and walk on to the Wykeham Arms for a pint of Eldridge Pope IPA, Dorchester or Royal Oak. You are now in the heart of historic Winchester, surrounded by narrow streets of old houses, the College and close by the Cathedral. It is easy at this point to doze off and drift back a couple of centuries.....Waking up, continue under the ancient arch with a tiny church above and turn left along St. Swithun's Street to find the Green Man at the junction with Southgate Street. The Green Man is another Marston's house serving many a well kept pint.
After leaving, walk towards the city centre until you come to the Exchange on the same side of the road as the Green Man. Here you may sample Courage Best or Directors bitters in a busy city centre pub.
After leaving the Exchange walk down the lane at the side of the pub towards the Cathedral, passing across Little Minster Street and going down the narrow passage to emerge in Great Minster Street. Turn right and visit the Old Vine, a truly ancient inn, recently saved from collapse. Both Courage Best and Directors in fine form may be sampled here.
At this point, assuming a lunchtime start, I would suggest a quiet afternoon in the Cathedral grounds contemplating the great Cathedral, matters spiritual or simply watching the world pass by. Returning to the twentieth century at around opening time, stroll across towards the city centre and you'll come across the Old Market inn, next to the Cathedral grounds. This pub serves the best Whitbread ales to be found in the city. Next treat yourself to a refreshing pint of Ushers, BB or Gales HSB in the Bakers Arms, nestling in a narrow passage close by, leading to the High Street. Drag yourself away and turn into the High Street (perhaps dropping in to the India Arms for Ushers or Websters) and carry on past King Alfreds Statue. Turn left into Eastgate Street, where Winchester's only Homebrew pub is easily found. The Mash Tun is a welcome addition to the pub scene in Winchester, selling a variety of well kept ales as well as the reasonably priced home brewed Mash Tun Bitter and Austin GT.
Turn right out of the Mash Tun and then right down a narrow lane for a quick one in the Willow Tree, a back street pub with a river flowing through its cellar (Marstons). Cross the narrow bridge to sample well kept Eldridge Pope beers at the Ship Inn. Retrace your steps over the bridge and follow the lane toward North Walls. Halfway along this road call in at The Forresters, a Marstons house recently converted to real ale. Carrying on up the road turn left into Jewry Street, cross over and you will soon find the Theatre Pub, small and intimate, with a lively atmosphere and a range of Gales Ales at their very best.
This is a fitting place to end this walkabout in Winchester, probably because your legs have ceased to function.
I must mention the following pubs not on this circuit, but which are well worth a visit; the King Alfred in Saxon Road and the Hyde Tavern in Hyde Street are both excellent Marstons houses. The Cricketers in Bridge Street and the Rising Sun nearby both seve Courage Directors, and the Royal Oak between St. George's Street and the High Street serves a range of real ales (but pricey!)
There are of course many other real ale pubs in the city and I hope your legs will recover to allow you back for another Winchester Walkabout.
Cheers
A Ramble through the Ancient City Hop Press index
Strolling into Winchester one morning with my friend Hyde, we saw a Rowbuck watching an Old Red Deer, and when we got to the Railway, we heard the report of a rifle fired by a Volunteer, which startled a Fox and Hounds, and by the light of the Morning Star, we saw the Fox run past the Monument and was killed trying to get under the Westgate. I then discovered by the light of the Star that my friend was wearing a Plume of Feathers plucked from the wings of the Black Swan which was shot by a Sportsman under the Willow Tree which greatly annoyed the Queen it being a Royal bird so we gave it to the Duke of Edinburgh who with Perseverance had obtained the services of the Black Boy who trained the Golden Lion to leap through the King's Arms and alight on the Duke's Head and ring a Bell and play with a Dog and Duck and set light to a Catherine Wheel. This was being performed in the New Town Hall, when who should we see but Victoria in the Gladstone Arms, wearing a Rose and Crown, yes, a Rose and Crown on the Queens Head seated on a Crown and Cushion riding on Coach and Horses driven by a Green Man singing Rule Britannia, Three Cheers for the Red, White and Blue, John Barleycorn, God bless the Prince of Wales, etc. (which disturbed the Poulterer's Rest who was asleep at the Fountain Head) and the Duke of Wellington the Hero riding behind on a Running Horse wearing the Rose and Shamrock followed by George Shades who had painted the India Arms on the Royal Standard and was going to fix it on the Hampshire House with a Good Intent. We then strolled past the Post Office and fell in the City Wine Vaults where we found several taps so we tried Two Brewery Taps besides the Queen's Brewery Tap, a Water Lane Tap, a Railway Tap, a Lawn Tap, a Black Swan Tap and then we spotted a Royal Tap fixed into Three Tuns of good stuff, made from the grapes of the Old Vine which had got into the King's Head and caused him to fall over the Beehive on the Lawn, and had to be taken to the Guildhall where they applied a Battery when in walked Robin Hood with a Bird-in-Hand who said he had just seen St. James and St. John in company had arrived – some very fine men – and had a little argument about who had the largest muscle, so we decided to measure the Butcher's Arms, Baker's Arms the Mason's Arms, the Carpenter's Arms, the Skinner's Arms, the Coachmaker's Arms, the Two Gardener's Arms, the Miller's Arms, the Mildmay Arms, the Wykeham Arms, the Fulflood Arms, and all the Foresters' Arms, in fact we measured the whole of the City Arms and County Arms, even the County of Suffolk Arms, but we found the most muscle in the Blacksmith's Arms, who shod Three White Horses which we had purchased at a Market in Sussex. These we hooked to the Plough which was well handled by the Jolly Farmer who tilled the ground round the Royal Oak where he turned up an Old Bell and Crown but we made an Exchange for a New Bell and Crown which we placed on the Nag's Head. We next purchased a Waggon and Horses and loaded up the Wheat Sheaves, which was driven by Albert with a 3d Whip over the Bridge to the Old Market where we fell in with Napoleon who had been round the globe in a Ship and had lost his Crown and Anchor and brought home an Eagle and a Dolphin and we laughed at him when he said he had his Heart in Hand; of course he meant the White Hart. He had brought home a White Swan, but he had left his boy George taking a little Railway Refreshment at the Great Western, who if he ever entered an Albion or a City Restaurant or any Wine Stores or a Railway Tavern or a New Inn, was always noted to be The First Inn and Last Out. The night was now drawing on, and we thought we would like to stay in a Winton Ale House, so we settled down for the night in the Olde House at Home.
Omega
GOD SAVE THE KING
The Entertainers Hop Press index
The Fried Sock Skiffle Company – produces the kind of sound that could be imagined from its improbable (and sometimes random) marrying of curious, gruesome and ancient relics with strange objects of a more recent era. The instruments are equally as odd.
To be experienced to be believed – a band of which Sir Adrian Boult was once heard to exclaim "Good Grief"!
Hippo – Formed thirteen years ago, this exuberant group which has undergone several changes since then, describe themselves as 'Geriatric Punks'. Their ages range from mid-twenties to not quite as old as some of the Fried Sock Skiffle.....
The band plays a wide selection of rock and pop styles, but frequently in a humorous vein. The performance is punctuated with ad-lib comedy. With a reputation for excellent musicianship, the hilarious group has been held responsible for prolonging the lives of Franco, Tito, Andropov and more recently, Sir Keith Joseph.
Fulham Brass Band – always a smash hit at beer festivals, return for their fifth year by popular demand.
Founded in 1895, they are the longest surviving brass band in South London and have played regularly on London bandstands. A spirited and lively band, they play traditional brass to the highest standard.
Audience participation is almost obligatory, driven enthusiastically along by the elastic Mr Exton (who has been observed conducting the band and audience behind him simultaneously!). See if you can stop yourself singing.
The City Morris are the newest and most exuberant team to have been formed in the area for some years. They dance their own original dances in an original style, to provide traditional festival entertainment.
Real Ale and Thunder Band, another Beer Festival favourite, this lively group also returns for their fifth year. Well known and deservedly popular throughout the South with their stomping jazz-pop, they are guaranteed to get even the tiredest foot tapping.
Programme of Events
Friday Afternoon 12 – 4.00
No planned entertainment
Friday Evening 7 – 11.30
7.00 – 8.15 Fried Sock Skiffle Company
8.30 – 9.00 Yard of Ale Contest
9.15 – 11.30 Hippo
Saturday Afternoon 12 – 4.30
12.00 – 1.45 Fulham Brass Band and City Morris
1.45 – 2.30 Yard of Ale Contest
2.30 – 4.30 Fulham Brass Band and City Morris
Saturday Evening 7 – 11.30
7.00 – 8.30 Fulham Brass Band
8.30 – 9.00 Yard of Ale Contest
9.15 – 11.30 Real Ale and Thunder Band
Burts' Brewery – I.O.W. Hop Press index
Now that summer is on its way thoughts may turn to sunlit isles set in an emerald sea; however, for those who must set their sights a little closer than the South Pacific I can recommend the Isle of Wight. Not only is it a sunlit isle (we'll forget the emerald sea) but it has its own brewery producing fine ales which are generally sold at very reasonable prices. Here then is the story of Burts' Brewery of Ventnor I.O.W.
Burts' history can be traced back to 1844, when the earliest property deed available shows Charles Richard Cundell as owner. Apart from the Brewery, he also leased other land in Ventnor from Benjamin Mew, and it is possible that the latter preceeded Cundell as brewer.
The above title deed records the sale of the Brewery, and a number of pubs, to one James Carbold, a schoolmaster from Berkshire, who was eventually succeeded in 1866 by a partnership of Frederick Carbold and John Burt. Burt's involvement with the Brewery had begun in about 1850, and in 1881 he became absolute owner of the Brewery and all its holdings. He in turn, sold out to the present proprietors, the Phillips family in 1906.
The original brewery was destroyed by a bomb during World War II and subsequently rebuilt. A celebrated spring water agreement was made in 1850 between James Carbold and the Ventnor Water Co. Water would be supplied to the Brewery at a rental of 6d per annum for 1000 years! That agreement still holds, but I wonder what shock the 29th century drinker is in for.
Burts' continued producing cask beer defiantly right through the days of keg beer dominance, although most of their beer was served under pressure. Jack Phillips admits that CAMRA's arrival was timely for the Brewery, and since that time, more and more Burts' hand pumps have appeared. In spite of being almost permanently at the centre of takeover rumours, Burts have remained fiercely independent, and good beer connoisseurs can take comfort in the knowledge that it will continue so for at least one more generation.
All Burts' Beers are cask conditioned, but nearly half of their outlets serve the beer under pressure. However, that number is gradually diminishing, with more of their tied houses installing handpumps each year.
LB (1031): A thin light bitter, very hard to find
DMA (1031): The LB with added caramel, producing an unusual and pleasant dark mild.
VPA (1040): Known locally as 'Veeps', this malty best bitter is the most widely available of Burts' beers and is renowned for its laxative properties.
XXXX (1040): A dark, dry winter brew.
Hop Press issue number 11 – Winchester Beer Festival: May 1984
Editor: Charlie Excell
Winchester
hop-press@shantscamra.org.uk
©CAMRA Ltd. 1984