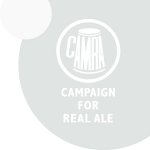 Southampton Beer
Festival 2008

5th to 7th June

at Southampton Guildhall
---
About The Festival:
This year was the twelfth Southampton Beer Festival. The beer festival was organised and run by unpaid volunteers who are members of the Southern Hampshire Branch of the Wessex Region of CAMRA (The Campaign for Real Ale).
Over the 3 days over 12000 pints of beer and 1000 pints of cider were drank by over 3000 customers. The Thursday evening and Friday lunchtime sessions had record attendances and the remaining three sessions sold out in advance. Over £600 was raised for this year's charity, the Hampshire Autistic Society.
The "Hampshire Beer of the Year 2008" competition was judged and announced on the Thursday night of the festival. The competition features Hampshire brewed beers nominated by the Hampshire CAMRA branches and is judged by an experienced beer tasting panel.

Having been joint winner last year, Swift One from Bowman Ales won this year's competition outright. See here for more details.

Beer of the Festival is selected from the full range of beers on sale and voted for by the customers of Southampton Beer Festival.

This year's Beer of the Festival was "Hole Hearted" from Oakleaf Brewery, Gosport, Hampshire.

The full results were:


1st: Oakleaf Brewery - Hole Hearted.
2nd: Bowman Ales - Swift One.