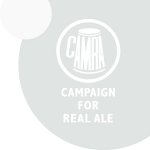 Branch Diary
| | | | |
| --- | --- | --- | --- |
| Social Co-ordinator: | Andy Burrows | 07540 189807 | For email please use 'socials'. |
| Press & Media Contact: | Position Vacant | --- | |
For more information on any of these events please contact our socials team by emailing socials@shantscamra.org.uk.
If you'd like us to email you details of what we're up to then join our "beerfests" and "shantscamra" mailing lists and we'll keep you informed! For information about where we've been and what we've done in the past, look at our diary archive page.
For details on the Beer Bus, please see the beer bus page or www.beerbus.org.uk.
October 2019

Tue 8th
8:00pm
Branch Meeting
Guide Dog, 38 Earl's Road, Southampton, SO14 6SF
Come and meet some of your fellow CAMRA members find out how you can help the branch, be it sending in beer scores, helping at festivals, organising Beer & brewery trips or much more. We are a friendly bunch.
Contact Kevin Wooton / Deric Payne for more information. Phone: 07708 698318 / 07821 815986.
Thu 10th
8:00pm
Woolston Beer Festival Planning Meeting
Olaf's Tun, 8 Portsmouth Road, Southampton, SO19 9AA
Come along to help us plan this year's Woolston Beer Festival; the smallest yet most popular of our three beer festivals.
Contact Kevin Wooton for more information. Phone: 07708 698318.
Sat 12th
11:00am
Isle of Wight Classic Buses and Beer
Red Jet Terminal, Town Quay, Southampton, SO14 2AQ
A tour of various of pubs on the Isle of Wight. Travel between pubs will be using free vintage buses as part of the Isle of Wight Classic Buses, Beer & Walks Weekend (website). Meet at 11:00 to catch 11:15 ferry (only £10.30 return if travelling as a pair, else £17.60). Alternatively if travelling by train buy a through ticket to West Cowes (with Railcard discount which will include the ferry) and catch the free QuayConnect bus departing Southampton Central station (docks side) at 11:00. Planned itinerary is to include visits to Travellers Joy (Northwood), Sportsman Rest (Porchfield), Newport pubs and possibly a tour of Island Brewery. Purchase the programme from the website (£7 + £3 postage) for timetables, pub details and discounts.
Contact David Prichard for more information. Phone: 07984 963138.
Fri 25th – Sat 26th
Woolston Beer Festival
Woolston Beer Festival, Pear Tree Church Hall, Peartree Road, Southampton, SO19 2HA
30 real ales, 6 ciders and range of bottled beers. Food from Bark and Brisket. Three sessions: Friday 6.30-11.00 (Junco Shakers), Saturday 11.30-4.00 (Pub Quiz) and 6.30-11.00 (Rough cut). Tickets for each session are £6 each, which will be available late September from the festival website, Olaf's Tun, Bitter Virtue, The Guide Dog and The Butcher's Hook.
Contact Kevin Wooton for more information. Phone: 07708 698318.

November 2019

Wed 13th
8:00pm
Pub of the Year Shield Presentation
Steel Tank Alehouse, 1 The Central Precinct, Winchester Road, Chandler's Ford, SO53 2GA
We have a new shield, which we will formally present to our current 2019 Pub of the Year. Please join us in this excellent pub. The presentation will be made at about 20:30hrs.
Contact Alex Presland for more information. Phone: 07973 719965.

If you use a calendar application on your PC, mobile phone or tablet then you may like to subscribe to our calendar feed. For more information see our explanation.