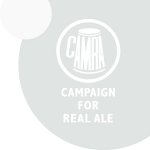 Branch Diary
| | | | |
| --- | --- | --- | --- |
| Social Co-ordinator: | Andy Burrows | 07540 189807 | For email please use 'socials'. |
| Press & Media Contact: | Position Vacant | --- | |
For more information on any of these events please contact our socials team by emailing socials@shantscamra.org.uk.
If you'd like us to email you details of what we're up to then join our "beerfests" and "shantscamra" mailing lists and we'll keep you informed! For information about where we've been and what we've done in the past, look at our diary archive page.
For details on the Beer Bus, please see the beer bus page or www.beerbus.org.uk.
November 2019

Thu 28th
8:00pm
Woolston Beer Festival Charity Presentation to Abby's Heros
Olaf's Tun, 8 Portsmouth Road, Southampton, SO19 9AA
Our generous customers at Woolston Beer Festival kindly gave to our festival charity Abby's Heroes. Please join us to present a cheque to and sup beer in honour of Abby's Heroes. The funds will help in their current and future work supporting children, and their families, who come under the care of the Piam Brown and Teenagers and Young Adults (TYA) wards at Southampton General Hospital.
Contact Kevin Wooton for more information. Phone: 07708 698318.

December 2019

Thu 5th
8:00pm
Winchester Beer and Cider Festival Planning Meeting
Hyde Tavern, 57 Hyde Street, Winchester, SO23 7DY
Planning meeting for Winchester Beer & Cider Festival 2020. Come along to see how you can help with the festival. All are welcome.
Contact David Richardson for more information. Phone: 07967 792487.
Tue 10th
8:00pm
Branch Meeting
Steam Town Brew Co., 1 Bishopstoke Road, Eastleigh, SO50 6AD
Come along and meet your fellow sociable volunteer CAMRA members and find out what we are doing to protect pubs, organise beer festivals, and promote real ale & real cider. Learn how the simple act of submitting beer scores via whatpub.com has a significant impact on selection for the Good Beer Guide. We're always looking for willing and able volunteers to help at festivals. We organise beer & brewery trips and are a friendly bunch.
Contact Kevin Wooton / Deric Payne for more information. Phone: 07708 698318 / 07821 815986.

If you use a calendar application on your PC, mobile phone or tablet then you may like to subscribe to our calendar feed. For more information see our explanation.