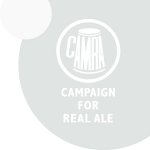 Jolly Sailor Preservation Petition
We wish to preserve the Jolly Sailor, Bursledon, in its unspoilt, traditional form. Please support our campaign by adding your name to the petition by clicking here. Please note that we have left in duplicates between our paper-based petition and our online petition, however these are marked with a star (there are currently only three duplicates).
Full details of the Jolly Sailor Preservation Campaign can be found here.
---
We, the undersigned, are against the proposed changes to the interior of the Jolly Sailor Public House, Lands End Road, Old Bursledon. We object to the removal of the existing front and back bars, and their replacement with one new bar, as we feel that this will destroy the traditional character and special atmosphere of the pub.
(Addresses and email addresses not displayed for reasons of privacy).
Alex Presland
Ian Black
Mary Foulkes
Ash Mather
Nick Brice
Guy Morgan-Harris
Kate Humphreys
Leo Chesterton
Alice Smith
Caroline Harvey
Tara Murad
Terry Braddock
Tim Angus
Vicky Zimmerman
Rachael Samuel
Brendan Pelham
Vicky Hall
Amanda Gallagher
Ben Tolley
Pat O'Neill
John Buckley
Chris Bleach
Yvonne Barratt
Jo Munford
Alistair McRonald
Roy Pinnock
Alan Clucas
P-J Morey
Amanda Packman
Keith Simmonds
Suzy Heath
Louise Brice
Danny O'Connell
Penny Brice
John Foulkes
Ken Beaton
Damian Bailey
gary easdown
Lorna White
Rob da Bank
Ben Ratcliff
Chris Dickin
Endre Kjśrland
John Fox
Mark Jones
Helen Blayney
Alessandro Prestigiacomo
Steven Langman
Stuart Duncan
Mark Baker
Anna Persaud
Aaron Hampton
Lucy Morgan-Harris
Charlie Bennett
Beth Richardson
JIM GORROD
Lorna Parsons
Charlie Jackson
Mark Lascelles
Debbie Fitzgibbon
Alison Wilson
scott fletcher
Stephen Meats
STEPHEN POMFRET
Kate Sutherland
Kirsty Wheeler
Kirsty Sutherland
Bob Siddall
JONNY GORROD
Tom McWilliam
Antonia Gross
sandra cheung
Georgie Jones
Sarah Morgan
Marco Veltri
Hugh Pinnock
Colette Pearce
Roger Thomson
Atlanta Wardell-Yerburgh
Katharina Grote
Adam Hosier
Aisling McWilliam
Agnello Coppola
kevin conroy
Derek Ward
Roger Coles
Bill Taylor
Roz Bryant
mike sutherland
Georgie Baker
Sally Beadsworth
Stephanie Brandt
Chris Mason
Jo Godwin
nigel stokes
Neil Donaldson
Abhay Gandhi
John Clements
Bernard Toseland
Charlotte McKinley
Dr Mark Tomson
Sam Guy
Alan Dyke
Heather McColm
Elizabeth Benton
eamonn store
Penny Davis
Lucy Smallbone
Hannah Pettifer
Brian Wheeler
SYMON ROBINSON
Sarah Bingham
Maria Teresa Diaz
Christopher P. Brandt
Dominic Campbell
Marion Campbell
[name withheld]
[name withheld]
Chris Rusby
Jim Millen
jemma bryant
Peter Harris
Mick Fisher
Philip Coles
Toby Bryans
John Sparshatt-Worley
Suzy Hamel
Chris Hamel
Keith Clark
Frances Clark
John Sykiotis
Alastair Fuller
Ian Walker
Helen Pinnock
Gerry Kandler
Alastair Ames
Jim Shapton
Ossian Shine
Daren Benton
Robin Broomfield
Kev Pridgeon
Mark Hutchinson
Sarah Camp
Margaret Morey
Martin Locke
Matt Richardson
James Stagg
Lucy McMahon
Tony Douglas
Steven Rollinson
Damian Adams
Shaun Lapworth
Joel Bailey
Elizabeth Gall
Fiona Morgan
Liz Jones
Richard Cook
Leonie Cornelius
Emily Store
Nuala Store
Clifford Store
Allison Gracia
Patrick Brice
Dan Veitch
Herve Lebrun
Francine M B Duke
Fiona Murray
Alaine Scanlon
Niamh Mansfield
Paul Fradgley
Dan Robins
Heather O'Donovan
Emily Hands
Caroline Meares
Andrei Grant
Kerry Grimes
Lucy Wylie
Sue Hall
Stuart Thorne-Jones
Jerry 'Pasty' Vigus
Ian Kenworthy
Simon Baker
Gabriella Cossutta
Jonathan Taylor
Catherine McCague
Diana Sneezum *
Julian Long
Polly Clark
Nicola Talbot
Debbie Murphy
Jenny Colclough
Andrew Winstanley
Carl Walker
mark samuel
Julia Haskell
clare Lovett
Babs Day
JAMES MORGAN
Leanda Cooksey
Kevin George
Julie Goggin
Darryl Akerman
Francis Anderson
Emma Paull
Toby Keates Wilson
Chris Hanson
Charlotte Ward
Peter Simpson
Ian Cooke
Tom Gorham
Louise Ward
Lorna Harris
Alix Griffiths
Mr Chumley Prime
Simon Crowther
Ian Scanlon
Arianne Salter
zaria biddles
Nick Payne
Gina Martin
Ali Sutherland
Neil Wood
Steve Norbury
Peta Corsan
Richard Pearce
Malcolm Moore
Christoph Witt
Rob Sime
Rob Young
Miguel Varela
Steven Laurie
Suzanna Pinder
jason tyrrell
Laura Campbell
Paul Gullett
James Keen
Roy Hartley
David Brice
Peter Delbridge
Clare Delbridge
Isabelle Delbridge
Stephen Dugan
Rachael Davies
Jane Paull
Zena Stratton
Adrian Davis
Gill Dollery
Brian Dollery
Libby Brice
Roy Thompson
Tim Powell
Zena Parkin
Jim Turner
Mr E Spencer
David Evans
Fiona Lockwood
John Bonafoux
Kate Freemantle
Graham Puddephatt
ADRIAN SIMPSON
Robert Gooding
mary fleming
Amy Bence
Brian Wilson
Dave talbot
Jayne Duke
Kieron McMahon
Adam Finch *
Sam Taylor-Nobbs
Tracy McAndrew
Howard Carpenter
Mike Johnson
Keren Edmond
Mark "Mad Jack" Nicholson
Olly Lambourne
David Allen
Dominique Didinal
Luisa Aldridge
Jay Crowther
David Aldridge *
Isobel Bretherton
Steve Williams
Mike Rogers
Stuart Quarrie
Paul Sumpner
Brian Marshall
Kathryn C
Erica Paterson
Suzanne Ivers
Austyn Follett
Simon Billington
Giles Hunt
Annamarie O'Connor
Jim Logan
David Mummery
Anthony Wilkey
Jane Jephcote
Kerstin Langdon
Gillian Horne
Jessica Hall
Pete Boston
Philip Wilcox
Toby Martin
Stewart Carnegie
Ben Hewitt
Chris Orr
Fearnie
Helen Laver
Darren Campbell
Nichola Cowdery
Tom Evans
Liz Brimley
pete jarvis
Emily Willcox
Kate Wilkinson
Julia MacRitchie
Andy Burton
Shaun Lowry
Mariella Li Bergoli
Keith Ash
REBECCA PENWILL
Sarah Lowry
Christian Le Gouais
Simon Miller
John Morgan
Margaret Morgan
Michael Hector
Mike Terry
Vikki Horsfall
Jeff Nolan
John Kelly
Josie Kelly
Chris Bland
richard hill
Brian Brown
PAUL EYERS
caryl james
M.J.Wilson
Ian Bound
Graham Church
Jane Arden
Tessa Pelly
Brett Rumfitt
Sarah Ingram
Melissa O'Gorman
Lucy Johnson
Simon Newton
Ben Duke
Richard Tolhurst
James Ketteringham
Vikki MAxwell
Adrian Tilley
Nick Porter
Elsa D'Mello
John McKenna
Chris King
Belinda Perry
Elizabeth Kelly
Vivien Vasey
Nick Vasey
Toni Vasey
Ruth Kelly
Jonathon Kelly
Paul Klly
jennie McPherson
Tina McCarthy
Alison Fullbrook
Candace Avery
Mario Cavalli
Caspar Pearson
ALISON KING
Natalie Rogers
Tom Maughan
Adrian Ricketts
Murlo Primrose
Shuna Nicholson
Kevin Bennetts
Fiona Swann
Alan Gregg
Alex Hall
Mark Taylor
Belinda Taylor
Anya Suriano-Coe
Luca Noce
Geraldine Chate
Joan Coe
Federico Manca
Martin Burtinshaw
Christine Hopkins
Chris Smith
Andrew Chesshire
Jeroen Manders
Colin Scrivens
Geoff Small
Ben Townsend
Robert Narramore
Karen Lumb
Joel Davis
Tony Jerome
Mr Alli Hajion Morgan Smith
Dave talbot
John Holland
Damien samuel Camps
Paul Compton
Rob Holland
phil souter
M. Benbow
W. Pollard
J. Eyre
A. Leigh
Chris Randell
Simon Conder
Ian Phillips
John Selman
Lawrie Smith
Jo Scott
Steve Green
Stef Blanchard
Andrew Norton
Nicola Dyson
Lucy Bishop
June Palmer
Alan McMurtry
Dave Freeman
Mary Shaw
Chris Webb
Maggie Smith
Neil Warren
Simon Lovesey
Rosemarie Stevens
Paul M. Booth
Julie Fitch
Claire Toms
John Stevens
Julia Law
Steve Hatherley
Duncan Kent
ANGI WELLER
Mr A F Pack
Stephen Paynter
Richard Ledingham
Rhian Sewell
Darryl Colliss
Simon Dance
Elisabeth Robinson
Hayden Macann
Tara Scougall
Philip Toms
Helen Toms
Lorraine Colliss
Shaun Murphy
James Scougall
tony watson
Darren Swift
Steve Hight
Richard Bagnall
Barry Mapplebeck
Peter Masters
Erica Warren
David Hunter
Brian Warren
Pat Warren
Rod Trautman
Encarnita Otero
Ray Hogger
Marie-Claire Menary
Claire Stock
Martin Le Huquet
JONATHAN TIZZARD
Kevin Travers
Leila Aitken
David Walker
Bob Selwood
June Cottington
Elaine Dowman
Nicola Crombie
Adrian Tilley
David Hutchings
Julia Crombie
Simon Potter
Tony Howard
Martin Harvey
Keith Jackson
Vanessa Oosterberg
Vi
Mark M Thomas
Blod Hughes
Ann Luccitti
John Kinner
Damian Wilson
harry hasson
martyn jenkins
linda jones
Philip Drew
Paul Carter
Martin Bundy
R Stanford
Rosie Gilden
Chris Scott-Francis
Gary Webb
Gerald Presland
Colin Valentine
Gail Chester
Jim Bond
Robert Gooding
Andrew Hay
Ian Laishley
Emma Morgan-Harris
Michael Flinders
Craig Nutter
Kate Richardson
Damian Samuel-Camps
Simon Johnson
Derek Maggs
Roger Barrett
Kate Soper
Penny Scott-Francis
Neil Anderson
Jessica Tudor-Williams
James Tudor-Williams
Mary Tudor-Williams
Charlie Clarke
Simon Bate
andy Phillips
Rebecca Hanslip
Liz Cooper
Tom Cunliffe
Jonathan Sharpe
Alison Evans
Sarah Dunlop
Daniel Magnowski
Rebecca Danby
Martin Steadman
Peter Sutcliffe
Andrew Burgess
Joanna King
Sally Matthews
jenny smith
Gareth Williams
Heather Bevis
Jess Brennan
Michel Brennan
Paul Harvey
Rebecca Samuel-Camps
Ty Corley
James King
barbara samuel-camps
sally king
Sue King
Matt Topp
Richard Sturdey
Robin Tuff
Malcolm Matthews
Michele Haddon
Neil Presland
Mark Bailey
David Shelley
Sarah Shelley
Elly Haines
Tony Harris
Jayne Bennett
Chris Nevard
SIMON PALMER
Melanie Poluck
John Arthur
Peter Bates
Barrie Worth
Richard Thornber
Nigel Banton
Ross Edwards
Nicholas Pope
A. Procter
Alain Hendrich
Hugh Schipman & Marlies Boink
Kirsty Sutherland
Rob Hing
Mark Easterbrook
Robin Blench
Nigel Rowe
Nick Banyard
Dan Turner
Andrew Russell
Roy Hartley
Robin Tuff
Polly Steeds
Nick Burgess
Isobel Kay
Mark Trudgeon
Stephen Nundy
Robert Siddall
Andrew Chamberlain
Chris Lloyd
Val Lloyd
Andrew Grantham
Trevor Walker
Allen Carter
Emma Stable
John Haylett
Alison Raddings
Jim Elliott
---
Thank you for your support - it is greatly appreciated. Together we can preserve the Jolly Sailor! Click here to return to the main campaign page.
Click here to add your name to the petition
---
The script used for this petition was modified from a Guestbook script downloaded from Matt's Script Archive