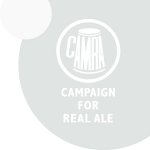 Blunder in Badger Country!
If you haven't yet, please sign our online Jolly Sailor Preservation Petition
Click here to go to our main campaign page
In December 2002's issue of "What's Brewing", the monthly newspaper of the Campaign for Real Ale, Badger Brewery sent us all a copy of their glossy A5 pamphlet "Badger Country", Winter 2002. The front cover shows a picture of Mark Woodhouse, Vice Chairman of Hall & Woodhouse, celebrating the opening of the new Badger Brewery Visitor Centre.

The pamphlet continues to tell the reader of Badger's beer range and the festive foods they go best with.

Page six of "Badger Country" is titled "Keep the Home Fires Burning". The first paragraph reads "In the dark winter months there's nothing more welcoming than stumbling out of the cold damp air into a warm cosy pub with a roaring fire". We completely agree! We then read on to find a description and picture of the Jolly Sailor's fireplace (see right) - just the one that we've now saved by campaigning against the plans! It would seem that Mr Woodhouse isn't aware that his company applied for planning permission to destroy the back bar of the Jolly Sailor and all the character that the fireplace brings to it!? Thank goodness that we pointed this out to him in good time!

Mark Woodhouse: as you are clearly so fond of the "cosy and lively" bar areas of the Jolly Sailor, why do you allow your employees to continue to submit plans to destroy them?